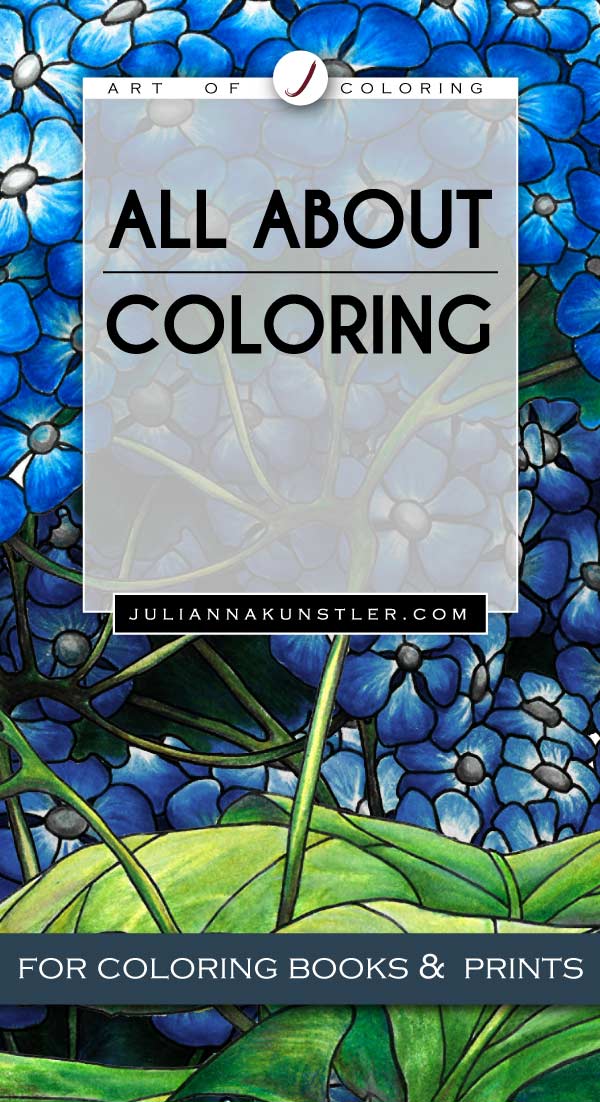 ART of COLORING® is my registered mark for coloring projects: coloring books and coloring art prints.
I am continuously working on adding more to the gallery... Please feel free to send me suggestions and comments.
My Coloring art prints and coloring books are available on Amazon.
There are few differences in you approach when you color a design in your coloring book or coloring an art print. Choose one of the links below for more specifics.
Before you start coloring - choose a technique, medium, and coloring style.
I put together some general coloring recommendations from an artist's perspective. I realize, that adult coloring phenomena is a great stress relieve technique. I see articles, that say that don't worry about your color choices, just go with a flow, relax and enjoy the process.
What I am saying, is if you put in just a little more effort, then coloring process will elevate to a different level, and in addition to meditation and relaxation, you will also get a feeling of satisfaction, when your coloring pages will look more professional and "put together". What's wrong with that?